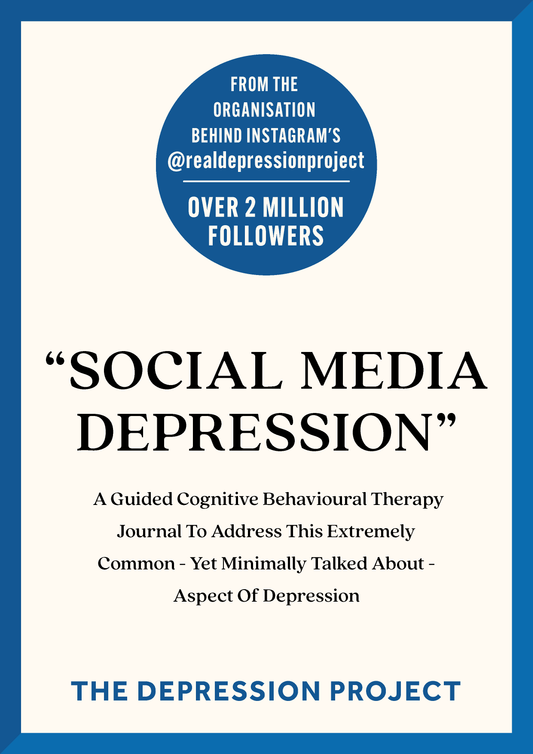 Does social media trigger your depression?
While social media can indeed have a positive impact on people's lives, unfortunately, it's also a double-edged sword, because for a lot of people, it has the capacity to trigger their depression. According to members of The Depression Project's community, this is commonly because:
It can lead you to negatively compare yourself to others – which can fuel negative thoughts like "I'm a failure" and "I'm not enough", and result in you feeling jealous, worthless and lacking in self-esteem.
An overabundance of "bad news" can fuel negative thoughts like "the world is such a terrible place", and cause you to feel overwhelmed and hopeless as a result.
Nasty, judgmental comments and hateful rhetoric can fuel negative thoughts like "people are such mean, ignorant, abusive jerks", and leave you feeling angry, frustrated, dejected and/or disillusioned with humanity.
When other people post about their social outings or the fun activities they're doing, it may cause you to feel bad that you're not a part of it – a feeling that is sometimes referred to as "FOMO" or the Fear Of Missing Out.
Social media can result in you struggling to enjoy the present moment – which can happen when you're getting distracted constantly checking social media; and/or when all of your focus is on trying to capture the perfect photo of an experience in order to share it on social media to impress your friends.
You may find yourself easily distracted by social media and unconsciously wasting time on it – which can result in you neglecting some of the most important aspects of your life such as your job or your relationships.
Constantly checking social media before bed can also make it much more difficult to wind down and fall asleep, which can result in you feeling tired and run down the following day.
If you can relate, then it's important that you take steps to stop social media from triggering your depression. And so, we've created this cognitive behavioural therapy-based journal, in order to:
Help you cope with and overcome the negative thoughts that are triggered by social media;
Help you cope with and overcome feelings of misery, jealousy and worthlessness that can arise from negatively comparing yourself to other people on social media;
Help you change the way you use social media – so that instead of triggering your depression by exposing you to an overabundance of bad news, by distracting you, by disrupting your sleep, and/or through all the other ways that we have mentioned, it can instead enhance your life in a positive way.
FAQ #1:

Why should I be confident this journal will help me?
This journal is grounded in cognitive behavioural therapy - which in case you don't know, is a leading form of treatment for depression, anxiety, panic attacks, phobias, personality disorders, and a wide range of other mental health issues.
Additionally, this journal is also written with the warmth, care, encouragement and insight that, with 3,000,000+ followers on social media, The Depression Project has become renowned for :)

FAQ #2:

 What format does this journal come in?
This journal comes in PDF Format - which you will be able to download instantly after purchase, and then print off at your home, office or local printer :)
FAQ #3:

 What if I give this journal a try but I don't like it?
We're extremely, extremely confident that you're going to find this journal immensely helpful. But, just in case you don't, you're protected by The Depression Project's 60 Day, No-Questions-Asked, 100% Moneyback Guarantee - to completely put your mind at ease.
If you have any questions about this journal, then please feel free to click here and contact us so that someone from our friendly team can answer them for you :)
Otherwise, we hope you choose to get this journal, because we know that you're going to find it really, really helpful!
All our love,
The Depression Project Team.